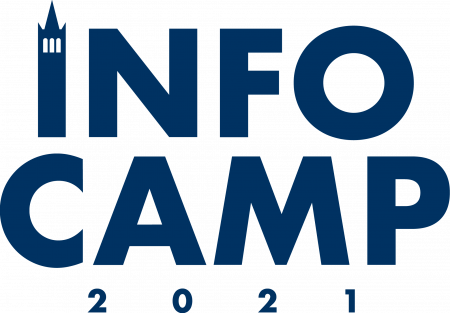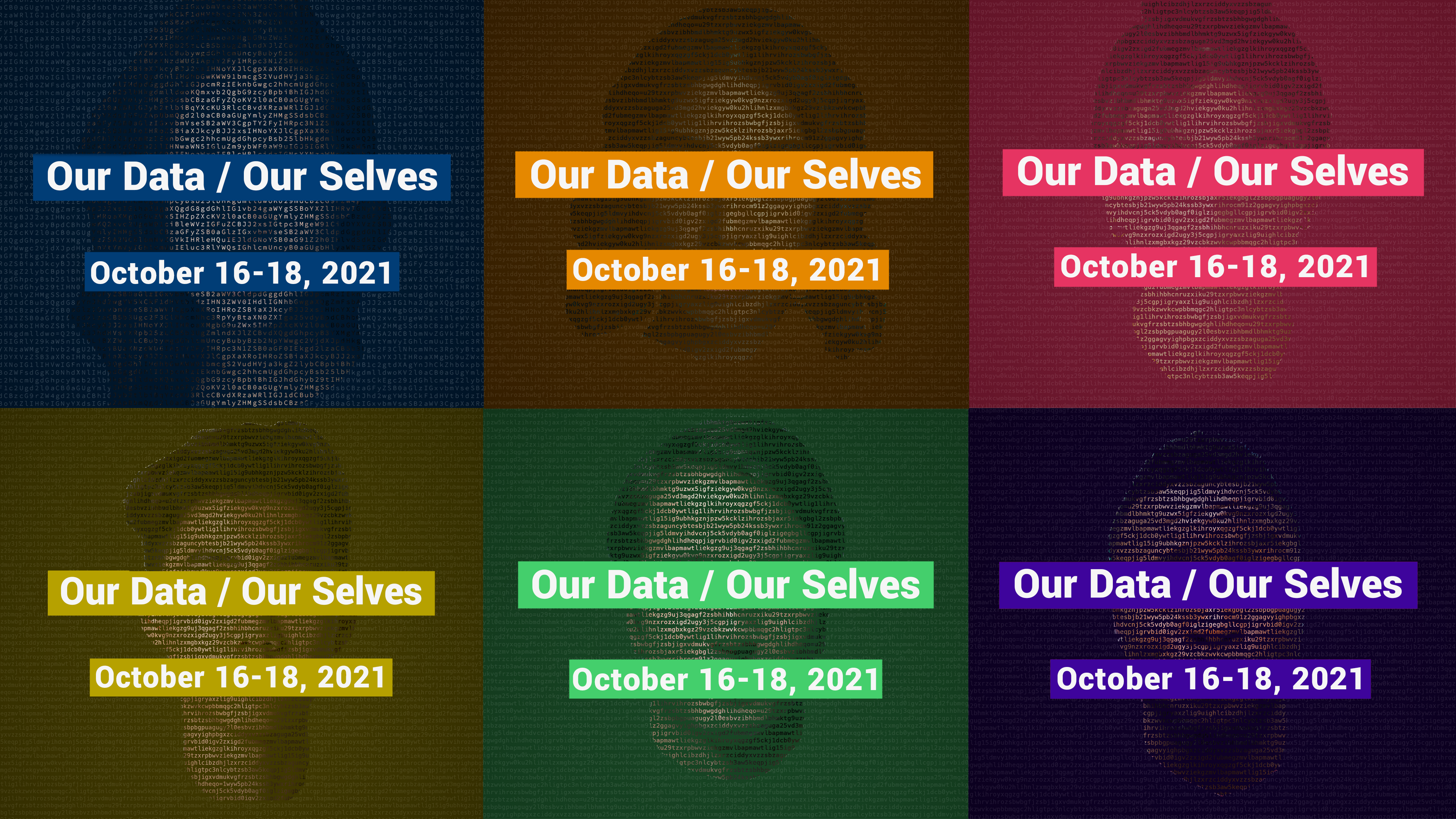 Launched in 2010, InfoCamp has become a premier event within the information community. Held every year by the students at UC Berkeley, School of Information, it draws over 150 professionals and students from different disciplines and interests such as engineering, UX design and research, data science, product management, and tech policy, and challenges participants to re-imagine information technology and bring solutions to real-world problems. This year the 2021 InfoCamp will feature an Idea-thon, a speaker series, and a Career Social Mixer. It will be held online due to the COVID-19 pandemic.
Are our data ourselves?
Are our data from ourselves? or
Are our data representations of ourselves? 
With the development of AI and machine learning technologies, data can be applied and utilized in increasingly more settings and purposes, yet it also brings its share of controversies and crises. This year, we would like to draw attention to the ownership and distribution of data, focusing on conflicts of interest between businesses & individuals in data control and policy.
This event welcomes any undergraduate and graduate student interested in information and technology. You can register with a team or individually. If you do register individually, please note that we will place individual registrants into teams and you will be notified shortly before the event. You can also register if you want to listen in to our speaker sessions but do not wish to compete. Lastly, the networking mixer on the following Monday after the Ideathon competition (Oct. 18th) is optional. We are currently finalizing our ticket prices and registration details, and will update the information soon.
Come learn, network, and get inspired!
This event will be held virtually on Oct. 16th -18th PDT.
We are currently finalizing the schedule – check back for more updates soon! 
Day 1 : Saturday, October 16th
Time

Activity

9.30 – 9.45am

Introduction & Kick-Off

9.45 – 10.15am

Talk: Keynote

10.30 – 10.55am

Ideathon:
Introduce cases & task

10.55 – 12.00pm

Ideathon: Brainstorm

12.00 – 12.30pm

Talk

12.30 – 5.00pm

Ideathon: Work time
Day 2 : Sunday, October 17th
| | |
| --- | --- |
| Time | Activity |
| 9.30 – 10.00am | Talk |
| 10.00 – 12.00pm | Ideathon: Work time |
| 12.00 – 12.30pm | Talk |
| 12.30pm | Submission due |
| 12.30 – 3.00pm | Presentation |
| 3.30 pm | Announce winners |
Day 3 : Monday, October 18th
| | |
| --- | --- |
| Time | Activity |
| 12pm – 4:30pm | Career Social Mixer |
We are currently finalizing our panel of speakers and judges. Past InfoCamp speakers have included:
Senior Software Engineer at Github; Co-Author of "A Children's A to Z of Continuous Delivery"
Privacy Engineer at Google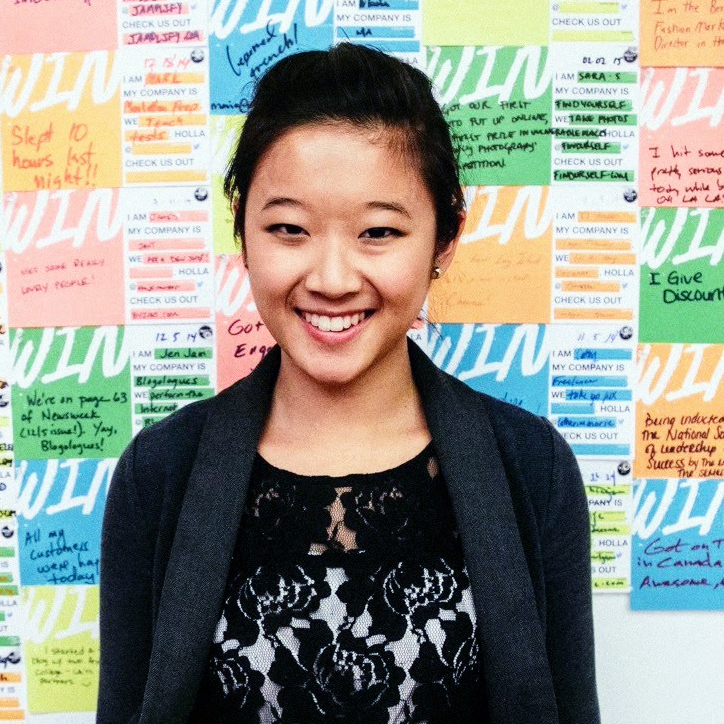 Software Engineer at Google
Highlights from InfoCamp 2019
The School of Information is UC Berkeley's newest professional school. It exclusively offers graduate programs and its alumni hold positions as Software Engineers, UX Researchers, Designers, Data Scientists, Founders, Consultants and Product Managers in established technology companies, start-ups, consulting and financial services organizations in Silicon Valley and around the world. 
Contact us:  imsa@nullischool.berkeley.edu
© 2021 by IMSA (Information Management Students Association)